SVM-0H is the 3D engraving desktop CNC of SVM-0 series. It's an easy start PC control based Mini Vertical Milling CNC. It's of hobby size and economic price but it's still made at industrial level standard to do real cutting works. It's equipped with water cooling high speed 24krpm spindle system, full linear ways and closed stepper motor motion system. Compared to SVM-0S, SVM-0H is especially suitable for detailed 3D art works.
SVM-0H comes with MACH3 supporting 4 axis USB CNC controller installed. Indeed MACH3 controller is not of high level solution but it's very easy to start with for CNC beginners. We also provide upgraded controller options such as Linuxcnc with MESA controller. SVM-0H has large electric box on the back and reserved the rooms for 4th/5th axis add on.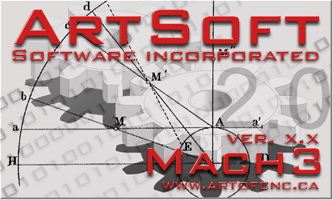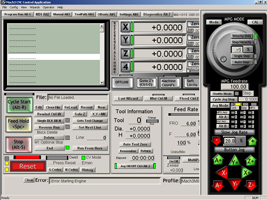 SVM-0H
can handle all materials from Plastic, Aluminium, Brass, Steel, Stainless Steel to Taitanium etc. It's a high precision metal 3D engraving CNC machine. Typical machining tolerance is <0.02mm.

SVM-0H
is excellent and economic for CNC starters, personal machinists, 3D art makers etc.
KEY FEATURES

High rigid cast iron machine frame


Over 120kgs aging-treated cast iron frame to prevent losing accuracy by time

Full linear ways and C7 class ballscrews for all 3 axis


HIWIN™ High precision class linear ways and C7 class ground ballscrews for all 3 axis (C3 class ballscrews optional)

24krpm high speed spindle system

High speed spindle upto 24000rpm is perfect for 3D art works and detailed engraving works.

Closed loop stepper 3 axis driving system


Compared to common open loop steppers, closed loop steppers are faster, more smoothly and alarm if losing step under extrame conditions

MACH3 USB controller+touch screen PC based CNC control system


Front industrial touch screen tablet computer / Keyboard attached / MACH3 4 axis controller with USB port

Harmonic drive 4th/5th axis system (optional)


High accuracy, Zero backlash 4th/5th axis set attachable

 

Various optional installations, upgrades, tooling and accessories (Please refer to datasheet)

MPG, tool setters, R8/MT3 tool holder series, machine accessories, tools etc.
All SKYFIRE CNC machines will be tested on motion accuracy and kept running over 72 hours after assembly.

All machines will be applied with real cuts to exam machining accuracy before cleaning up, packing and shipment.

All SKYFIRE CNC machines will be packed up with standard plywood crates to make sure safe transport.

We also provide CNC programming, client sample test machining sevices to make sure customers can do right job with our machnes.

OPTIONS & TOOLING ACCESSORIES
Please refer to SVM-0 series DATASHEET for more machine options and high quality tooling accessories available. Order together with machine will save a lot for you!
More questions please refer to FAQ or directly email us for prompt answers:
info@skyfirecnc.com
We provide 12 month full free quality warranty and life long technology supports. Please review details in:
Warranty & Services document